The staff and volunteers of Scripture Union USA are united by a desire to invite people into a relationship with Jesus.
The Scripture Union (SU) office is located in Valley Forge, Pennsylvania and serves as SU's administrative base.
Scripture Union's Regional Staff are located in various parts of eastern USA. They provide training, oversight and facilitation for a wide variety of programs and services.
Administrative Staff
Ms. Gail Martin joined us as the newly appointed SU USA President on January 6,2020. Ms. Martin brings nearly 30 years of non-profit experience to her role having previously worked with Arab World Ministries and as Director of Brand Development for American Bible Society. She has a life-long passion for sharing God's Good News. Click here for more information.
Janet Morgan is SU USA's Executive Vice President. She has worked as the Missions director for Scripture Union England and Wales, and she was also the State Director for Scripture Union Victoria and the Director for Scripture Union International.
Skylar Brown is Scripture Union USA's Digital Media Specialist. Born and raised in New Jersey, Skylar is a follower of Jesus, a musician, a programmer, and a cloud enthusiast. He is a Nyack College graduate with a Bachelor of Arts degree in Keyboard Performance, as well as a Bachelor of Science degree in Information Technology. Skylar is currently a Master of Science Cyber Security student at Liberty University Online.
Cindy Cifelli is Scripture Union USA's Member Services Director. She enjoys interacting with and serving our members. Cindy has been with SU for over 6 years and will often be accompanied by her rescue Chihuahua who loves to visit the office.
Laurel Hicks Curry is the Fund Development Coordinator for Scripture Union USA. Laurel has a master's degree in Theology from Villanova University and a bachelor's degree in Sociology and Politics from Messiah College. She is grateful for the opportunity to help contribute to Scripture Union's mission and help people meet God every day!
Lisa Louallen joined the member services team in October of 2023. She is a wife and Mom to 5 children and 5 pets that keeps her hands and heart full with love, laugher and adventure.
Trained in Accounting and Human Resource Management, Trish McFillin owned a small business for fifteen plus years prior to joining Scripture Union in 2012. There is seldom a time when Trish is in office without her two four-legged assistants.  She and her husband Tim live in Wayne, Pennsylvania and share three adult children, and two dogs.   They enjoy time with their kids, dogs and friends as well as going to the beach and Penn State tailgates.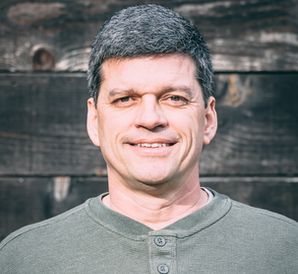 With nearly three decades of multicultural discipleship and team building experience,
Steve Meeker
, Director of Leadership Lab International (the training arm of Scripture Union) is passionate about equipping disciple makers to grow in their abilities and walks with Jesus as they serve in His Great Commission.
Beth Neikirk joined Scripture Union in 2021 after working for many years in the healthcare publishing industry and insurance industry
in a variety of roles. As Partnership and Outreach Coordinator, she is thankful for the opportunity to connect with churches and organizations and find out how Scripture Union can partner with them to share the Good News of the Gospel. Beth is a graduate of Covenant College and is married with 2 adult children.
Kadie Stade is a graduate from Eastern Nazarene College in the Boston area, with both her undergraduate and graduate degrees. She currently resides in Lansdale, PA , where she is a mental health educator in local schools, and an active member of her church's youth and worship ministries. Kadie has a passion for creativity and sharing the love of Christ through social media. She handles the social media account for Scripture Union.
Curriculum
Passionate. Yes, that's the word used repeatedly to describe Mary Sutton's enthusiasm for sharing the love of Jesus Christ and the truths of Scripture with children. In fact, this passion led Mary to leave her career in public education so that she could more directly teach children about God, especially the many children in Massachusetts who have had virtually no exposure to the Christian faith. Mary brought SuperKids® to Whitinsville, Massachusetts, in 2004. In addition to working directly with children, Mary has had years of experience coaching others on how to minister to children.