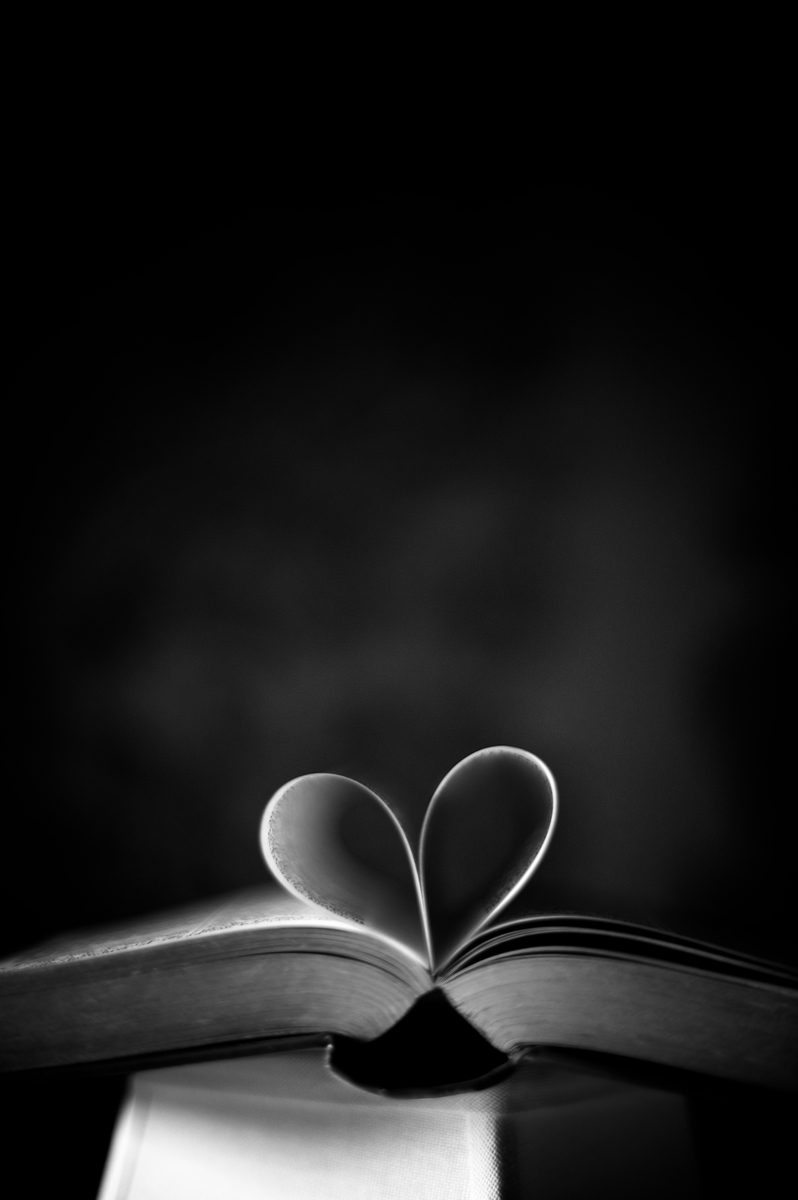 Loving God's Word
"We love God's Word in the Scriptures of the Old and New Testament, echoing the joyful delight
of the Psalmist in the Torah, "I love your commands more than gold … Oh how I love your law."
We receive the whole Bible as the Word of God, inspired by God's Spirit, spoken and written
through human authors. We submit to it as supremely and uniquely authoritative, governing
our belief and our behaviour. We testify to the power of God's Word to accomplish His purpose
of salvation. We affirm that the Bible is the final written word of God, not surpassed by any
further revelation, but we also rejoice that the Holy Spirit illumines the minds of God's people
so that the Bible continues to speak God's truth in fresh ways to people in every culture."

The Lausanne Movement
The right way to begin a book on Bible engagement is with the Bible itself as it reminds us that, "Blessed is the one who does not walk in step with the wicked or stand in the way that sinners take or sit in the company of mockers, but whose delight is in the law of the Lord, and who meditates on his law day and night. That person is like a tree planted by streams of water, which yields its fruit in season and whose leaf does not wither – whatever they do prospers* Psalm 1:1-3.
As foundational truth for everything that follows, here are 20 texts from the Bible about the Bible:
It's God-breathed. "All Scripture is God-breathed and is useful for teaching, rebuking, correcting and training in righteousness" 2 Timothy 3:16.
It's eternal. "All your words are true; all your righteous laws are eternal" Psalm 119:160.
It stands firm. "Your word, Lord, is eternal; it stands firm in the heavens" Psalm 119:89.
It's flawless. "Every word of God is flawless" Proverbs 30:5.
It's truth. "Your word is truth" John 17:17.
It's alive. "For the word of God is alive and active. Sharper than any double-edged sword, it penetrates even to dividing soul and spirit, joints and marrow; it judges the thoughts and attitudes of the heart" Hebrews 4:12.
It's a light. "Your word is a lamp for my feet, a light on my path" Psalm 119:105.
It's like fire. "Is not my word like fire,' declares the Lord, 'and like a hammer that breaks a rock in pieces?" Jeremiah 23:29.
It's more precious than gold. "The decrees of the Lord are firm, and all of them are righteous. They are more precious than gold, than much pure gold; they are sweeter than honey, than honey from the honeycomb" Psalm 19:9-10.
It's wonderful. "Your statutes are wonderful" Psalm 119:129.
It gives understanding. "The unfolding of your words gives light; it gives understanding to the simple" Psalm 119:130.
It gives joy. "The precepts of the Lord are right, giving joy to the heart" Psalm 19:8.
It combats sin. "I have hidden your word in my heart that I might not sin against you" Psalm 119:11.
It's refreshing. The law of the Lord is perfect, refreshing the soul" Psalm 19:7.
It's for your hearts and minds. "Fix these words of mine in your hearts and minds; tie them as symbols on your hands and bind them on your foreheads" Deuteronomy 11:18.
It should be on your lips. "Keep this Book of the Law always on your lips; meditate on it day and night, so that you may be careful to do everything written in it. Then you will be prosperous and successful" Joshua 1:8.
It should be obeyed. "Do not merely listen to the word, and so deceive yourselves. Do what it says" James 1:22.
It leads to blessing. "But whoever looks intently into the perfect law that gives freedom, and continues in it – not forgetting what they have heard, but doing it – they will be blessed in what they do" James 1:25.
It should have nothing added or subtracted from it. "See that you do all I command you; do not add to it or take away from it" Deuteronomy 12:32.
It endures forever. "The grass withers and the flowers fall, but the word of our God endures forever" Isaiah 40:8.
It will never pass away. "Heaven and earth will pass away, but my words will never pass away" Matthew 24:35.
Content from Bible Engagement Basics, credit Lawson, SU Canada
Watch this week's Encounter With God Together
Read this week's Encounter With God